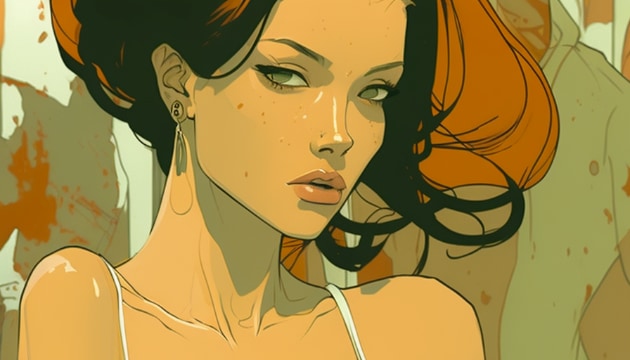 The Art Style of Tomer Hanuka
Tomer Hanuka is an Israeli illustrator and comic book artist known for his striking and dynamic art style, which often features a bold use of color, strong graphic shapes, and a cinematic quality. His work is primarily in digital media, and is known for its sophisticated and complex compositions.
Hanuka's style is heavily influenced by his background in graphic design, and his illustrations often have a minimalist quality that emphasizes strong geometric shapes and negative space. His use of color is particularly noteworthy, with a bold and vibrant palette that creates a sense of energy and intensity in his images.
In addition to his work as an illustrator, Hanuka is also known for his contributions to the comic book industry, with a style that blends traditional and contemporary techniques. His comic book art often has a cinematic quality, with a focus on dynamic composition and visual storytelling.
Overall, Tomer Hanuka's art style is highly distinctive and instantly recognizable, with a focus on bold shapes, vibrant colors, and a sense of cinematic drama. His work continues to push the boundaries of illustration and graphic design, and has earned him a devoted following among art lovers and comic book fans around the world.